GLASBURY & HAY ON WYE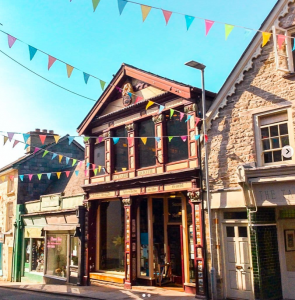 The River Wye Activity Centre is situated in Glasbury-on-Wye, a peaceful village just upstream from Hay-on-Wye.
The early village grew north of the river crossing, where a church was built dedicated to St Cynidr, a 6th-century bishop said to be buried in Glasbury. Between the 6th to the 11th century, Glasbury formed part of the Kingdom of Brycheiniog, ruled from nearby Talgarth.
Hay-on-Wye is a small market town and community in the historic county of Brecknockshire (Breconshire) in Wales. Often described as "the town of books" Hay is both the National Book Town of Wales and the site of the annual Hay Literary Festival.
Vibrant local market have been trading for over 700 years in the town centre of Hay-on-Wye. Over 35 stalls offer a diverse range of items, including local produce, takeaway food and small batch coffee.