CATERING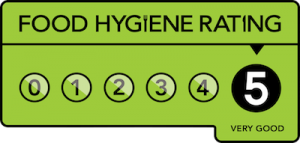 We have recently been awarded a five star food hygiene rating and the feedback on the food we have delivered all season has been fantastic. From full English breakfasts, to packed lunches and BBQs, from finger buffets to hot pork rolls, at River Wye Activity Centre we can cater for any type of activity or event, the list is endless. Our catering team understands that every event is different, and we're always on hand to discuss your requirements. If you have specific ideas or requests 'out of the ordinary', our Head Chef or one of our catering team will be happy to meet with you to discuss your thoughts.
Whether its a light lunch for business colleagues, a product launch or an open day with drinks and canapés, an evening meal for a group of fifty young people, or a picnic lunch for a day on the river, whatever your budget, whatever your requirements, lasagnes or light bites, chillies or chips, curries or casseroles, desserts or drinks, we've got it covered!
If you're camping on site before a day on the river, or simply arriving early, let us know and we can provide a breakfast for you in our Paddlers Rest cafe to set you up before you leave!
School Groups
We cater for any type of dietary requirements and find that themed meal nights work really well.. i.e. BBQ night, Pizza night, Curry Night etc. We recommend at least one hot meal per day with a good continental breakfast including cereal / fruit and pastries with a packed lunch to take with for the days activities.